How to choose the parquet: advice on the types and colors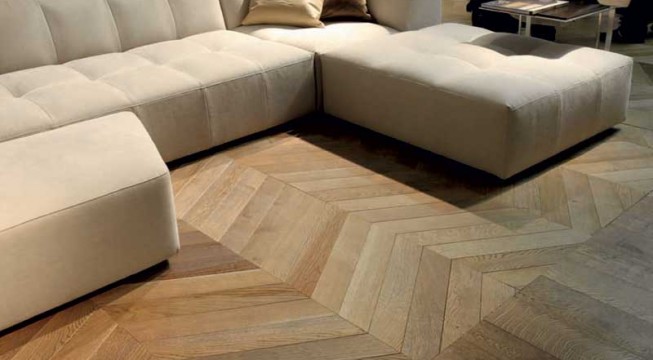 How to choose the parquet . The advice and guidance on the main things to know.
The parquet is no longer a simple floor covering, but has become in effect a characteristic element of ' interior design is plain for all.
The main protagonist of the new trends of ' live, the parquet manages to offer a cozy atmosphere as we can an armchair or sofà.Materiale exceptional qualities, wood has been used for centuries to make it more comfortable environments, thanks to its insulating characteristics thermal and acoustic insulation , high elasticity and resistance, confirming one of the most appreciated of ' contemporary living.
There are many types of floors; hardwood flooring; Parquet with a layer of noble wood on a support of wood less valuable or on a multilayer or on a panel of wood-based particles. We see the advice on how to choose the parquet.
How to choose the parquet: advice
A second of the ' essence that you choose , the range of floors includes colors, shades, finishes and veins that can adapt to any style of home and ' furnishings, in many different types and sizes. When choosing, remember that the wood in contact with the light, it oxidizes and changes color often becomes darker or, in the case of teak, clearer.
In low light are preferred light woods, in the presence of floor heating is best to choose a parquet, more stable emeno often ratoalcune essences (doussiè, iroko, merbau, teak) are better suited for ' use in bathrooms, kitchens and in case of floor heating.
Choose wisely parquet must take into account not only the aesthetic and environmental factors, including those morphological wood , a living material that adapts to the weather. They must observe the installation conditions, opting for style shutter suitable to ' environment, and should take into account the type of wood treatment, so he guaranteed the highest durability with minimal maintenance.
The colors of the parquet
The wood used for the floors, from any continent arrive, offer a ' wide range of choice of shades classified into four categories:
The red woods : I am the merbau : Asian essence of brown color that with the gradual exposure to light, tends to change; The Doussiè Africa : reddish-golden essence, that lends itself to different uses, even in case of floors with heating panels.
Woods Chiari : are the ' American maple,  a wood color beige very clear that presneta a very low level of oxidation. The beech : essence typically European, from pinkish hue, which bears little temperature changes and is therefore unsuitable for flooring with underfloor heating. The  oak wood is clear that, with the passage of time, tone color becomes pale yellow. It reacts badly to the ' moisture and to variations in temperature and is unfit to floors with underfloor heating.
Dark woods : The wenge – Panga : African essence particularly dark, not subject to change color when exposed to sunlight. The mutenye : African essence that comes in different shades of color, from brown to yellow up to the gray, almost black. It ' a resistant wood but neno suitable for floor heating.
The woods brown : L ' Iroko is a ' essence coming from ' Africa. Its yellow color changes with ' light exposure is a ' essence particularly suitable for wet areas such as bathrooms and kitchens. The teak is a ' tobacco-colored essence of Asian origin is African: it is extremely risistente all ' humidity, as to be used in the marine industry. The ' Afrormosia : African essence slightly olive complexion, it is resistant to and therefore also ideal for floors with heating panels.